TRANSPORTATION AVAILABLE!
We are one of the few clinics that provide both medical and chiropractic care all in one place.
Have You Been In An Auto Related Accident Recently?
At DEA we concentrate in the diagnosis and treatment of injuries resulting from an accident.
A person should see a doctor immediately after an auto accident to ensure that he/she doesn't have any hidden injuries that will severely affect their life later. It is common for injuries to go hidden for months or even years and later cause significant pain and disability. When people do begin to have pain, they may feel it in their back and neck and the pain may be accompanied by headaches, dizziness and tension. These symptoms may get worse over a period of time and eventually completely debilitate a person, preventing him/her from performing their normal daily activities.
At DEA, our physicians may perform different medical, orthopedic, neurological and chiropractic examinations along with x-rays and other tests to assess your injuries. Most people are surprised at how misaligned their necks and joints can really get from a simple car accident.
Receiving regular physical medicine care is a healthy and natural way to treat the pain and tension resulting from whiplash and other car-related injuries. It is your health!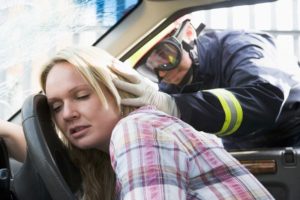 Doctors Experts in Accidents can Help YOU!
Whether you are having a mild or severe pain, know DEA is here to help! Our Doctors are ready to listen to you, care for you and do their best to get you back in the health you had before the accident.  We know how to identify and treat the most common injuries like shoulder sprains, whiplash, headaches and various other neck and spine injuries. Common symptoms of auto-related accidents include dizziness, muscle stiffness, headaches, neck and back pain, arms or legs numbness, knees and shoulder pain, soreness and more. Some of these symptoms may take a few weeks to appear and you cannot wait for that to happen. We offer many different forms of diagnostic testing on site that provide detail evaluation of the injuries and your condition as well as provide objective findings for a legal documentation in case you need it.
You May Be Eligible For treatment coverage under your auto insurance!
Don't forget that in Florida your injuries need to be examined by a doctor within 14 days from the day of the accident to be able to get coverage from your auto insurance. Start your relief today and call DEA at 407-273-8188! The only way to know is to begin the process by visiting an accident doctor and having your injuries and body examined. Delaying this process is not only a substantial risk to your personal health, but also decreases the chance for coverage for auto insurance companies.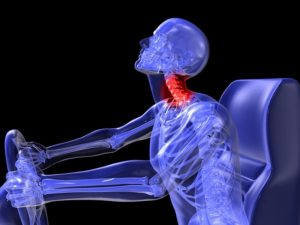 Visit An Accident Doctor Immediately To Get Your Case Documented!
Seeing an accident doctor is critical after an auto-related accident because a lawyer cannot prove injury or disability without proper documentation from an accident doctor. This is the most important thing you can do to preserve your personal injury case.
Do not make the mistake of waiting to see a doctor, call DEA at 407-273-8188. As mentioned before, even if you think your pain is not significant or have a distinguishable injury, you may have suffered injuries that can affect you later in life which can disguise any pain or symptoms. Additionally, you may have received a minor injury that is not recognizable to you at first but will become more problematic down the road if not diagnosed on time or treated the right away.